Herb Cottle's 17 lb pirogue has been calling to me. It's one of those things that I HAVE to do.............no choice.....gotta do it. I went to Lowe's and got a couple of 1x6x8' clear western red cedar boards. Brain fart...........should have gotten 3. Picked up a roll of aluminum flashing 14" x 50' and some 5/8" wire nails to nail the aluminum to the cedar frames. That's what Herb recommends. This evening I ripped out the frame members, scarfed them and glued them up with thickened epoxy. Left full 8' pieces for the center of each chine and gunnel and scarfed short pieces on each end. More joints but safer bending.
Weight so far is probably about 8 lbs being that the roll contains over twice what I'll use for the sides.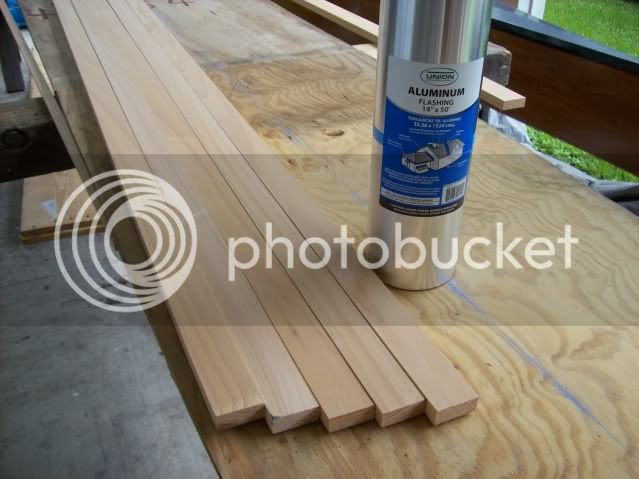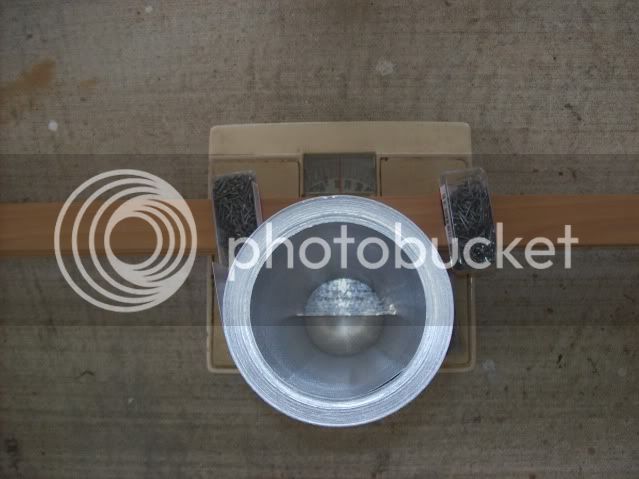 Basically the only other things to add to that would be the bottom, glass and epoxy for the side/bottom joint and epoxy coat for all the wood parts. Herb uses luan ply but I'm undecided on that . I might just use some exterior ply. The weight might go up to as high as a whopping 25 lbs. :shock:
The write-up on the build said that the boat is surprisingly robust and quiet with the wooden floor and frames deadening the aluminum.
Joey