Well, maybe not COMPLETELY new. I borrowed heavily from Tx River Rat's heavily modified builds and JEM's Laker and Okwata. It will have a plumb stern, faceted decks, large cockpit and a swoopy bow. I downloaded the free plans for the Laker 13 to get an idea of the build sequence. I expected the plans to be a few paragraphs and a few pics of the build sequence. I was impressed at the amount of information Matt gives away for nothing. Not many businesses give away that much information. Thanks Matt.
I got off of work 30 minutes early and went to Home Depot for a couple of sheets of luan. Pretty nice looking stuff. Color and grain pattern is very consistent.
I opened my build plans from Roll The Dice Fabricators and was a little disappointed. This is what I got.
Step 1: Draw panels
Step 2: Cut out panels
Step 3: Build boat
:mrgreen:
This build will be a little different. I set the table saw to the rough width , grabbed a panel and cut out four pieces a quarter inch oversize. Mixed a little thickened epoxy and glued the butt splices. Later, after the glass patches are cured, I'll draw and cut the full sized panels to shape.
I was able to match up the grain pretty well.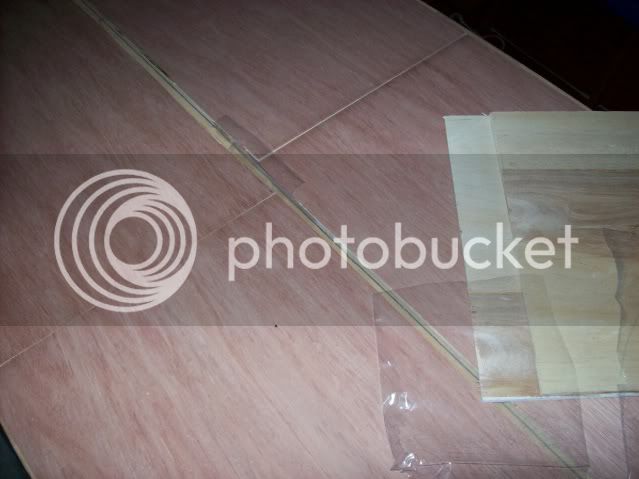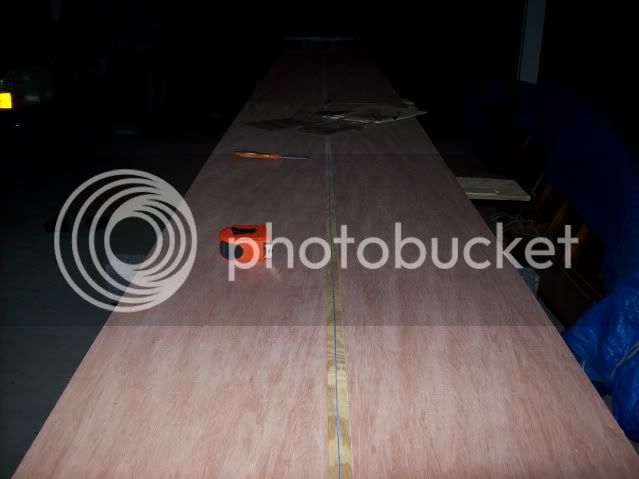 I'm stuck building under my carport, so I rigged up a lamp to warm the epoxy to speed up the cure.
Joey