G'day guys,
Had a lazy trip today to a little creek just to the north of Hervey Bay. Decided it was time to get back to my roots and do a little bait fishing for bream. With the water so clean here, the local bream are at least as good to eat as sweetlip I have caught further north.
Put in just after High tide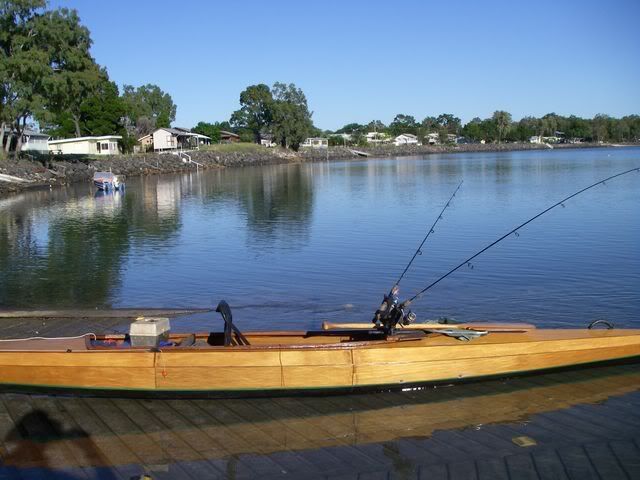 And paddled upsteam to a yabbie bank (Ghost Shrimp) for my lovely fresh bait.
Worked some structure near the yabbie bank, casting unweighted yabbies and just drifting along with the current, Got repeatedly monstered by rat bream in the 20 - 23cm range. Bugger this. Moved back down stream and started more of the same. This time the fish were a little better. First drift (about 300m) three bream and a tarwhine to about 30cm (12 ")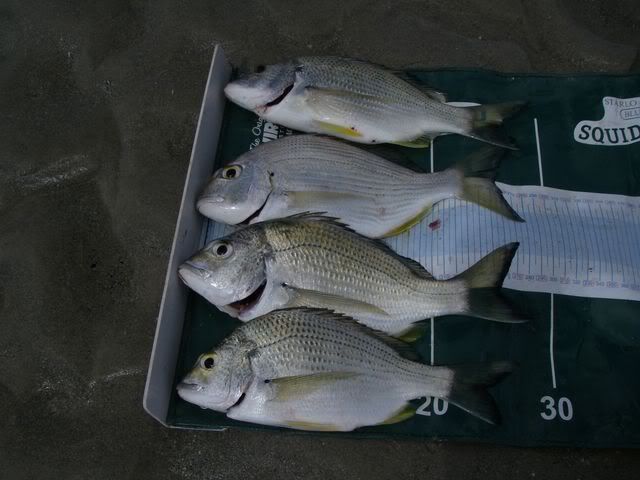 Paddle back, one more drift 6 more bream around the 25cm mark - too easy
This shot is the total catch kept for two X 300 metre drifts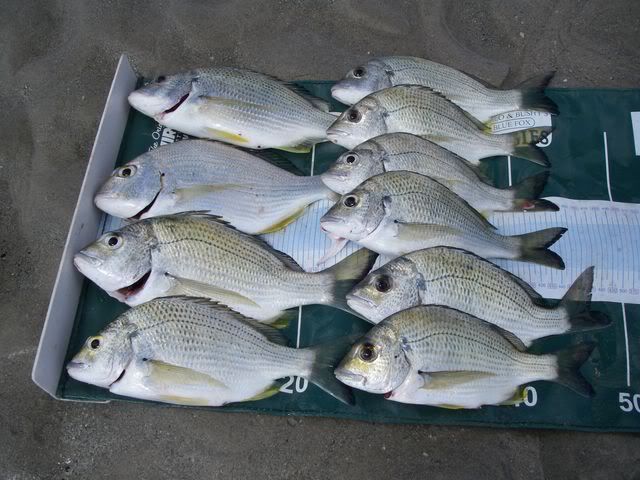 Oh yeah,
and one of these bloody things
For those who don't know, they are a "Happy Moment" great fun on light line but if the spines get you, they will ruin your day.
Couple of shots of the creek at low tide.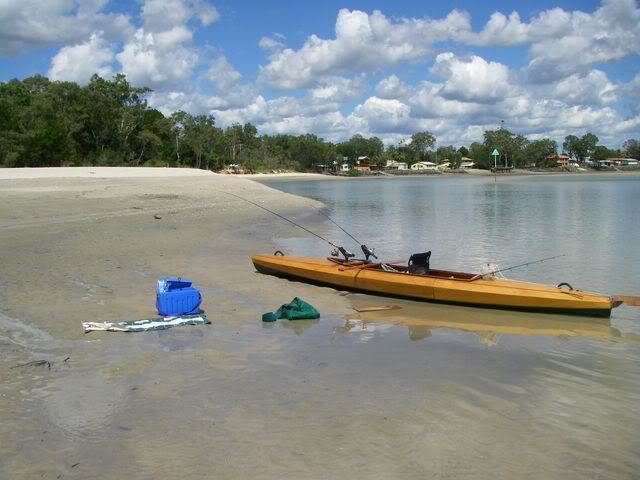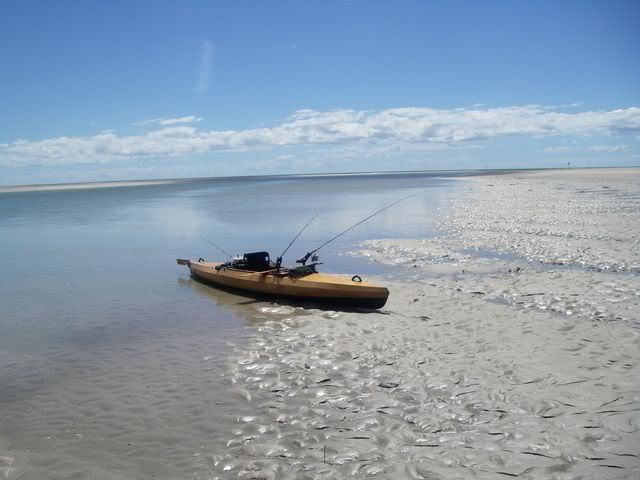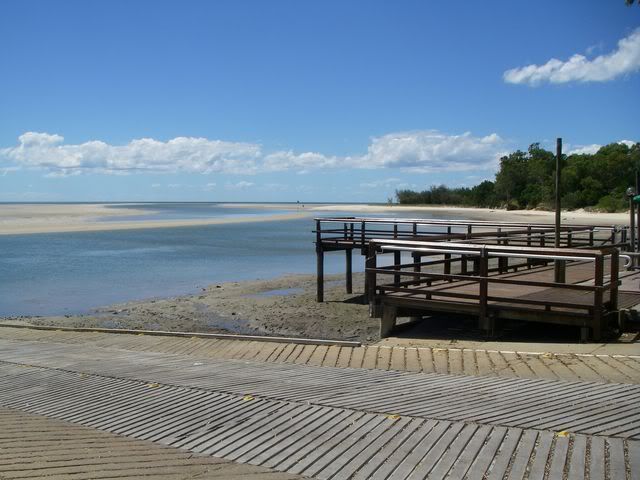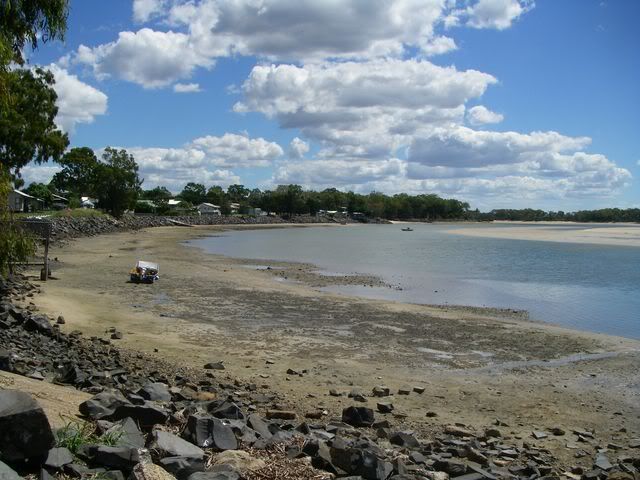 Oh yeah, Happy moments are not the only thing in this creek that will hurt ya.

I have never seen one here, but I believe they are there.
i don't normally keep that many fish, but we are having guests here soon.
Thanks for reading my little story.