With 80 years on the planet only a day away, I'm finding that physically some things are just more difficult .This has encouraged me to build more stable lighter weight boats, easier to load and move and a higher seat has made getting in and out easier. I've been working on two modifications that I hope will help me keep fishing.
The first is a standup assist bar. There are some commercial bars for kayaks, they look difficult to adapt to a pirogue. I have the materials to copy the commercial assist, but have given this idea a try first.
PVC and a clamp on thwart
Pretty easy to put up and I can take it down when fishing.
Compete with a bag made by my bride.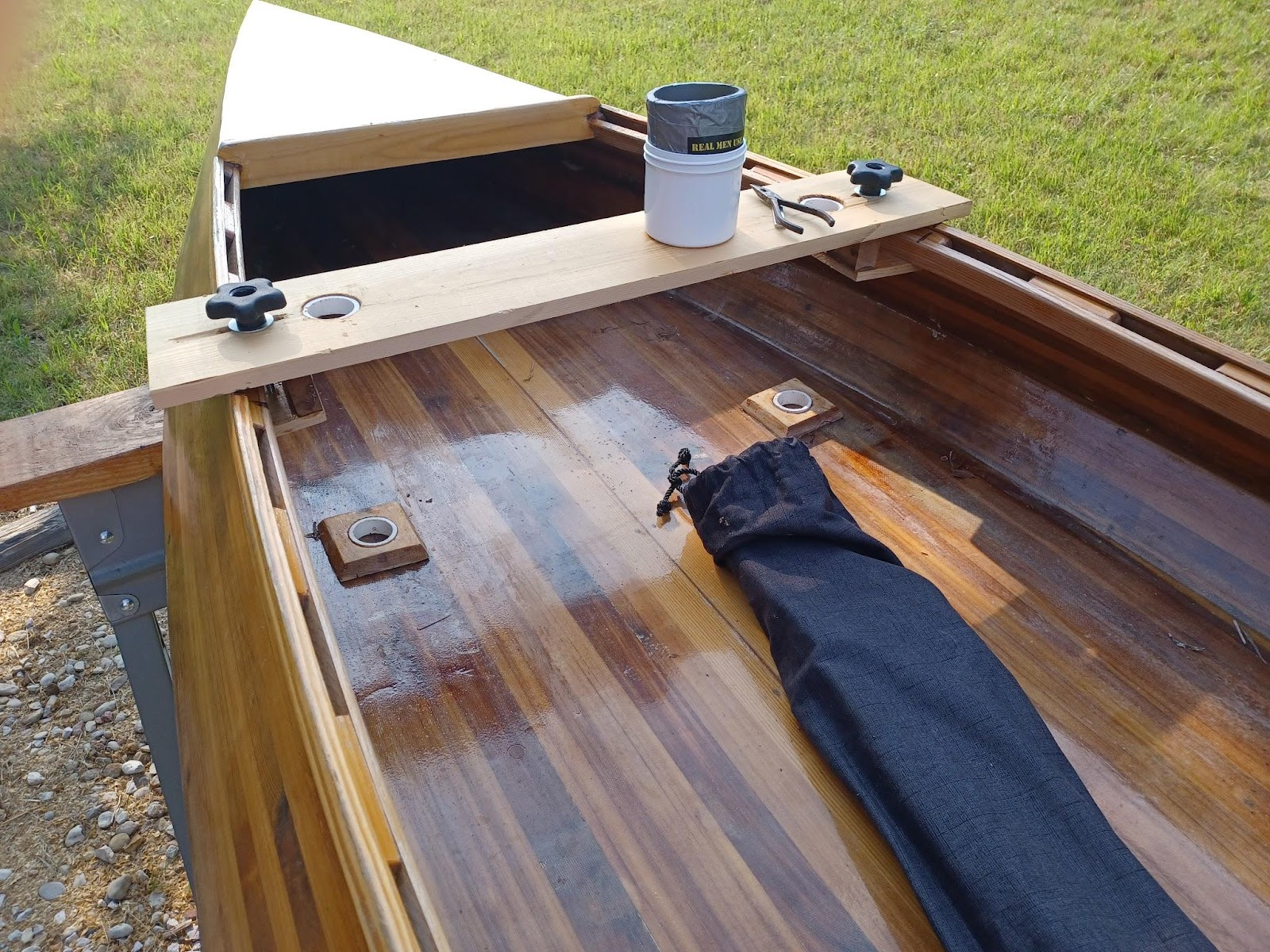 This serves my purpose well. My seat in this boat is 9.5 inches, so next is a simple way to raise the seat with me sitting in the seat, to make standing up easier. I hope I won't need that for a while. But,standby for that development cause I plan to fish many more years
Any one else have suggestions?