I decided to take a day off from my boat building and take a little river trip. This is the Black Canyon area of the Colorado, from the dam down to Willow Beach. We put in at Willow Beach about 7:00 AM. It was already 93 degrees then. We took out about 11:30, it was 109 degrees then. By the time we got home it was 115. Normal for here. We were in my bass boat, I could not explore the narrow side canyons and numerous caves like I would have in a paddle craft. There are 10 pictures here. I apologize to the folks on dial up, but I had a hard time deciding which pictures to use. Between me and my wife, we took about 700 pictures today. Cutting it down to only 10 was the problem. We always feel we should get home with full memory cards and low batteries in our cameras! My wifes new 8 meg Canon took over 400 pictures on the two AA rechargeables it uses. This was at maximum resolution. Pretty impressive.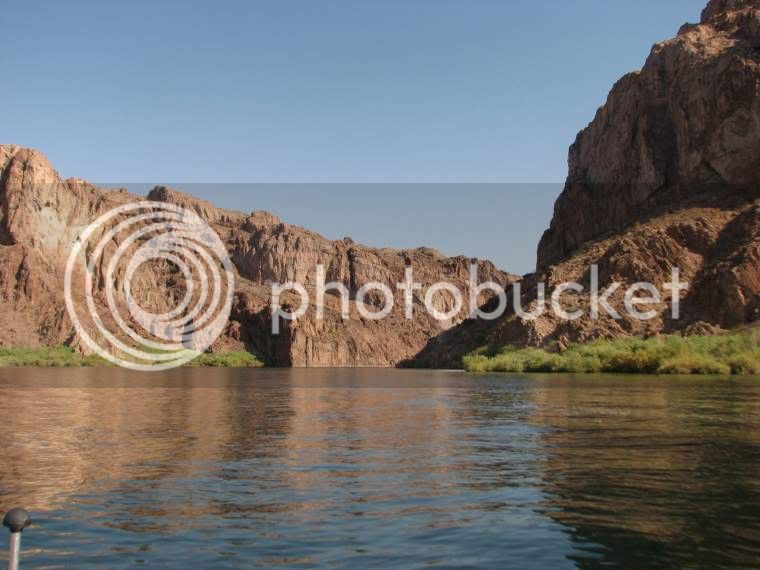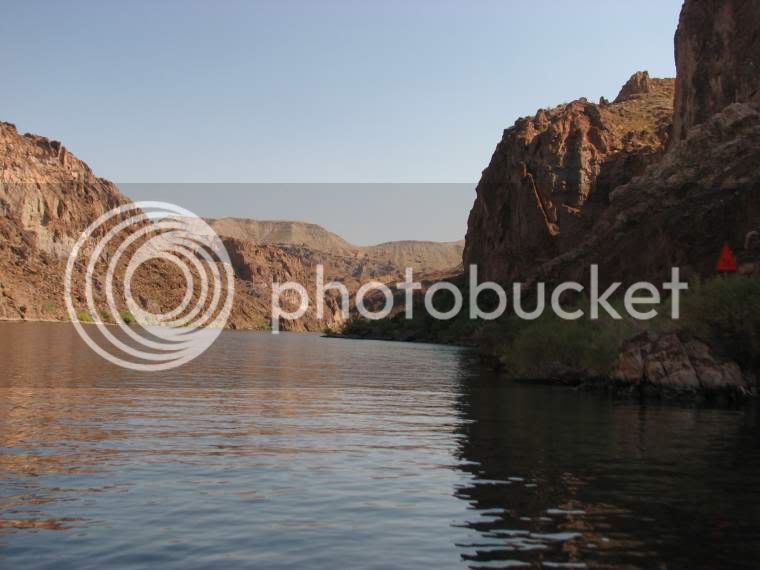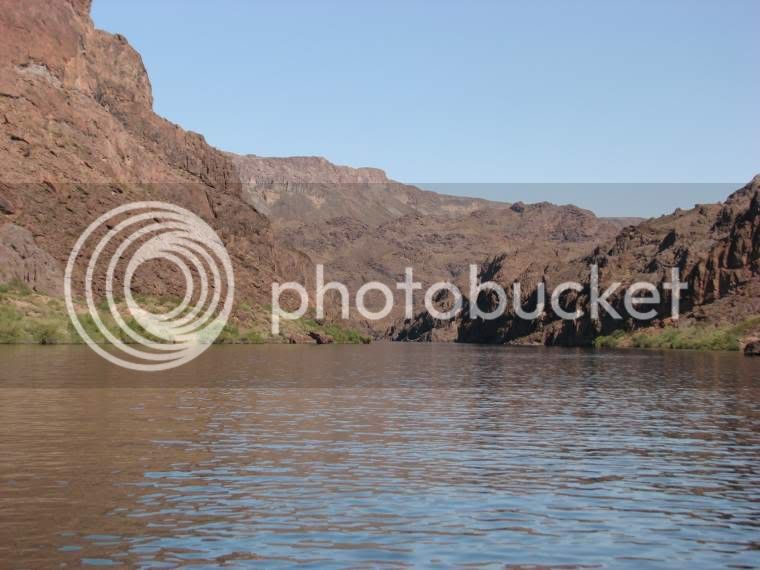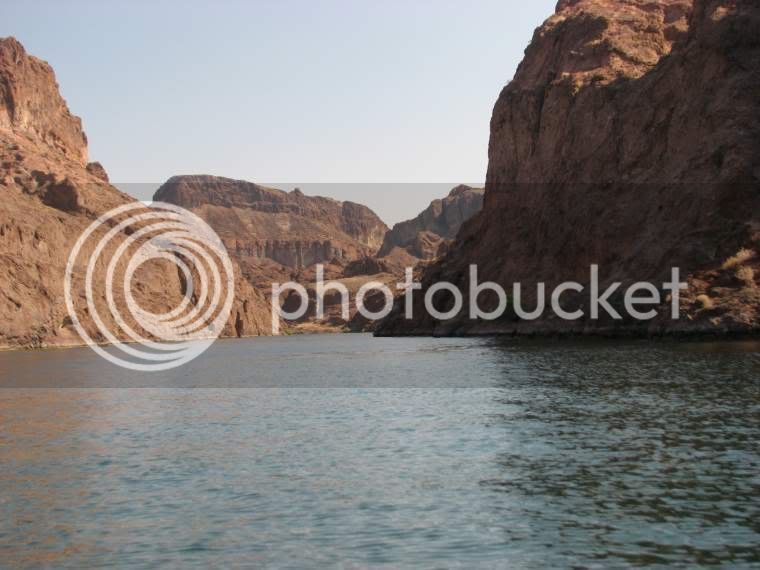 I was told this was a river gauging station. The operator hiked in a pretty good ways, and crossed a canyon on the Arizona side with a cable trolly. He then walked along on this walkway on the rock face, and crossed the river with another cable trolly to the station on the Nevada side. The trollies have been moved to the center of the spans to keep people off of them.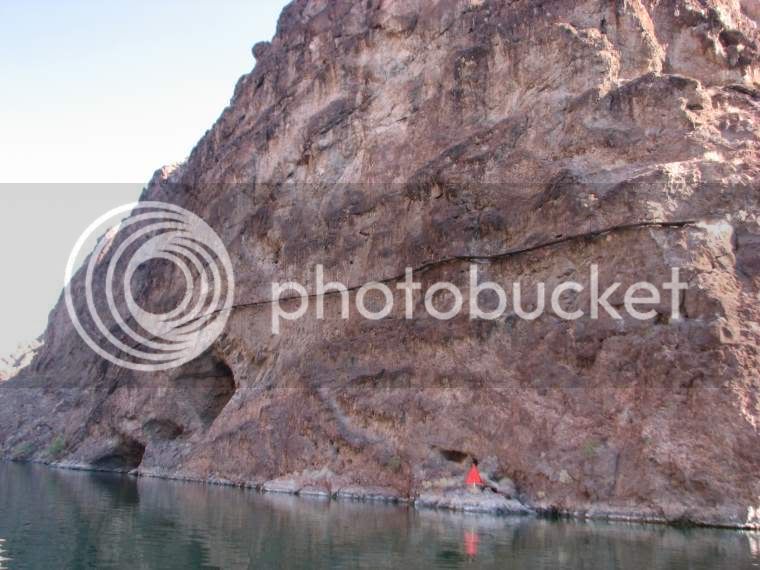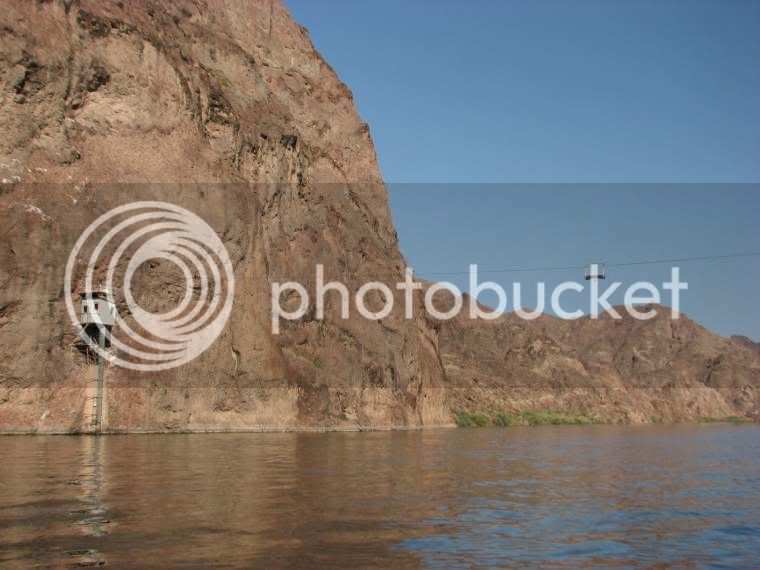 This is the first small waterfall we saw, at the entrance to a small cave.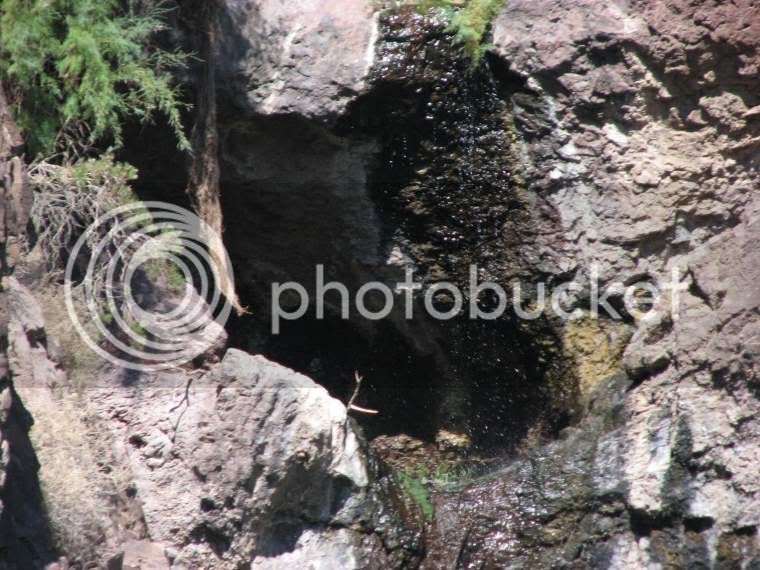 This is a slightly larger waterfall.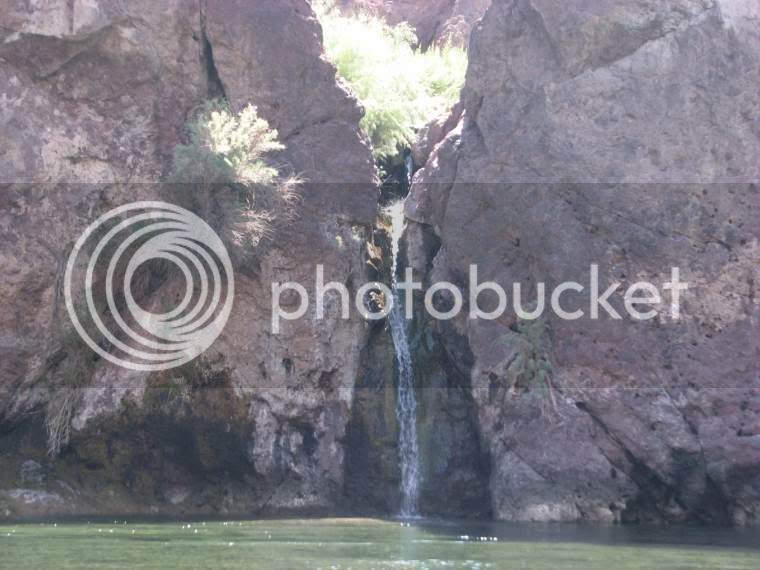 Notice the water shooting out horizontally here. This water is hot. Notice the different colored algae growth.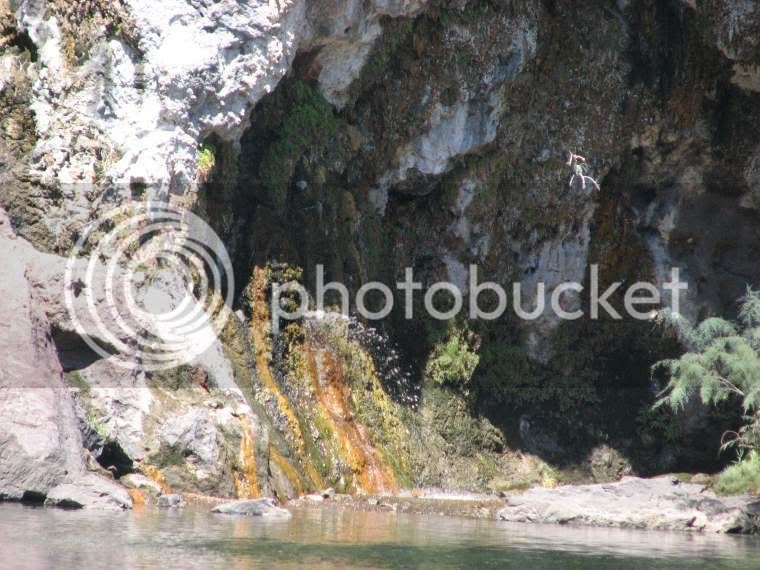 I was disappointed that we couldn't get to where we could see the dam. The sign on the cable says restricted area, do not enter. This is the new bypass bridge they are building below the dam. This bridge is only about a fourth of a mile below the dam. The dam is just around the corner in this photo.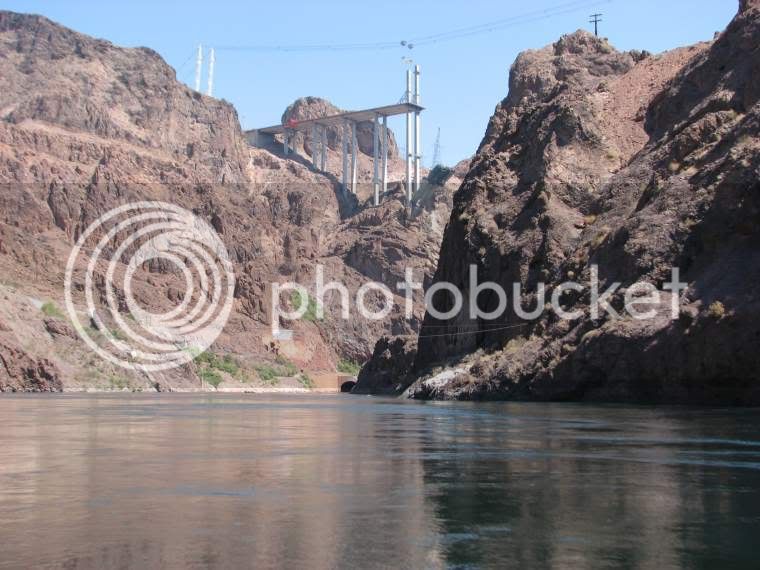 I'm hoping to do a float of the river next February or March. Too hot or too windy any other time.