It was not even a week about that I was whining about not being able to find the time to go out and "do" things since our move to Texas. Well, as it turns out, I was able to finally put my canoe in some Texas water today.
Ethan and I headed to the Brazos launch at FM1093 just west of Simonton.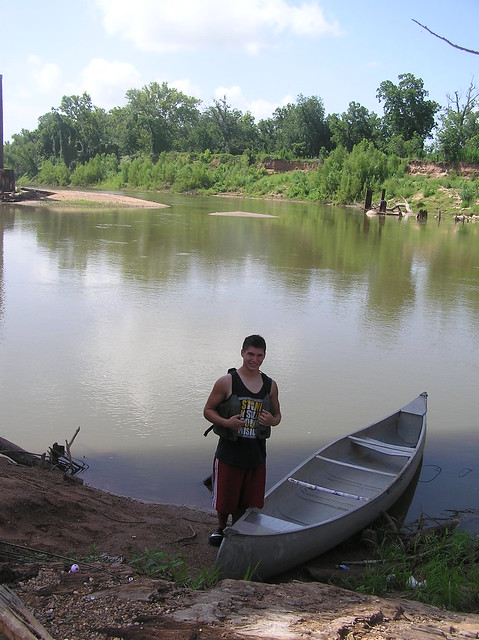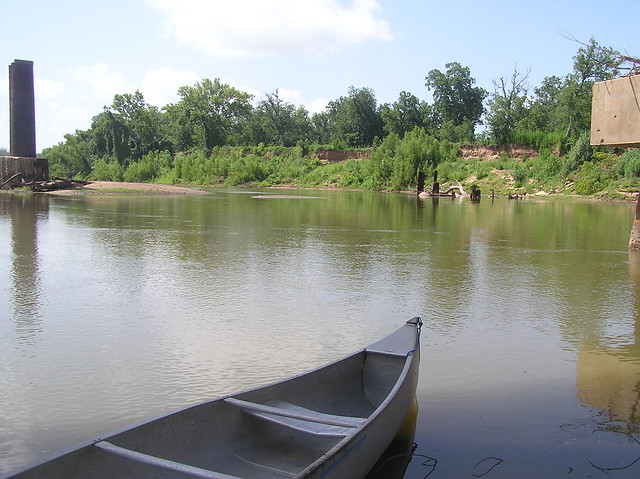 The car is up there somewhere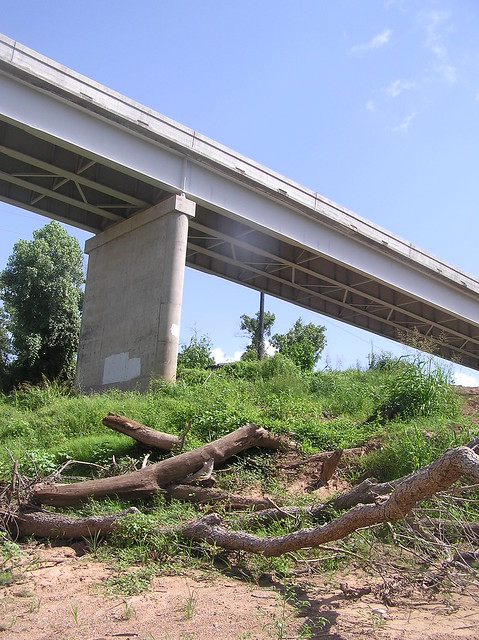 I thought this would be appropriate for a first trip on the Brazos.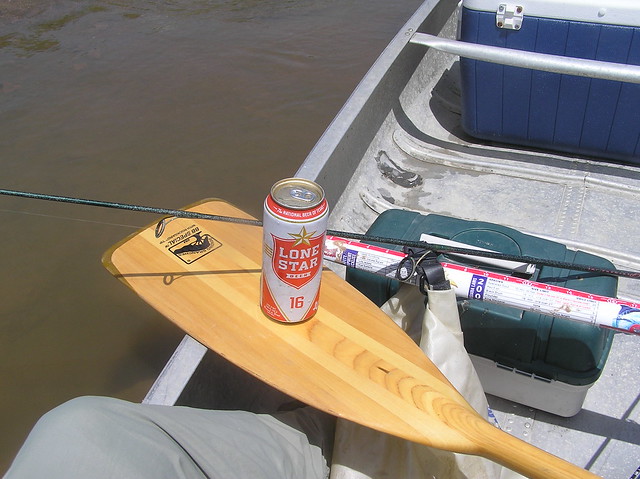 We drifted about a mile downstream. (if even that far)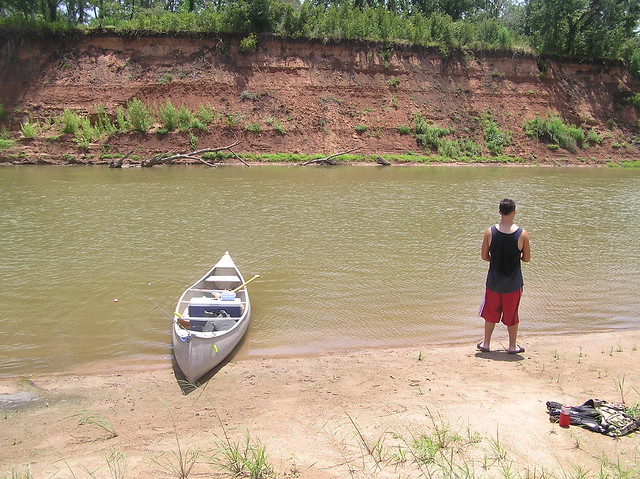 No luck with plastics and crank baits. Started throwing some worms on the bottom and finally got some bites. Mostly small catfish, one or two medium sizes.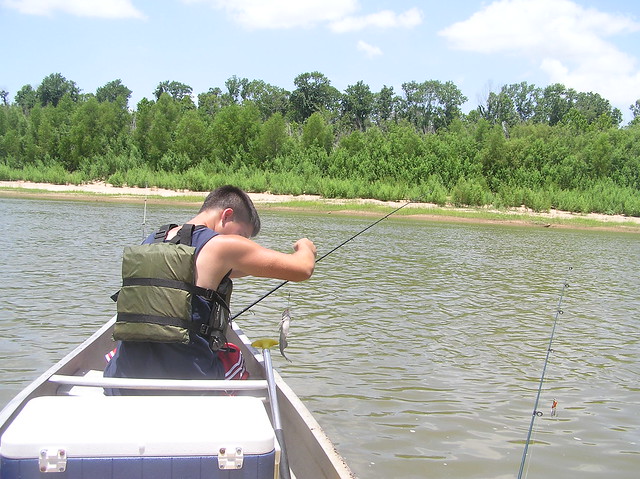 After a few hours, and before we were completely melted away, we turned around and headed back upstream to the launch. All in all, a good day. Glad to finally get one of my boats wet in Texas!