Sorry guys- I had major hurricane damage and just have not been on this site for a while. I'll work on that.
Anyway, I went out with a friend and his son two weeks ago. Was his Son's first "real" camping trip, I believe. They had a Coleman Canoe and I had my Manta Ray Kayak. Took off late up a flooded creek near the house. Was just about dark when the weather threatened to turn nasty. I put up a quick tarp- configured for a little mid rain and went out to set out 5 set hooks before dark. Caught one decent cat, and settled in.
MAJOR HAILSTORM and heavy winds followed, and then it rained up into the morning. All in all, though- First trip for the summer and was good to get out.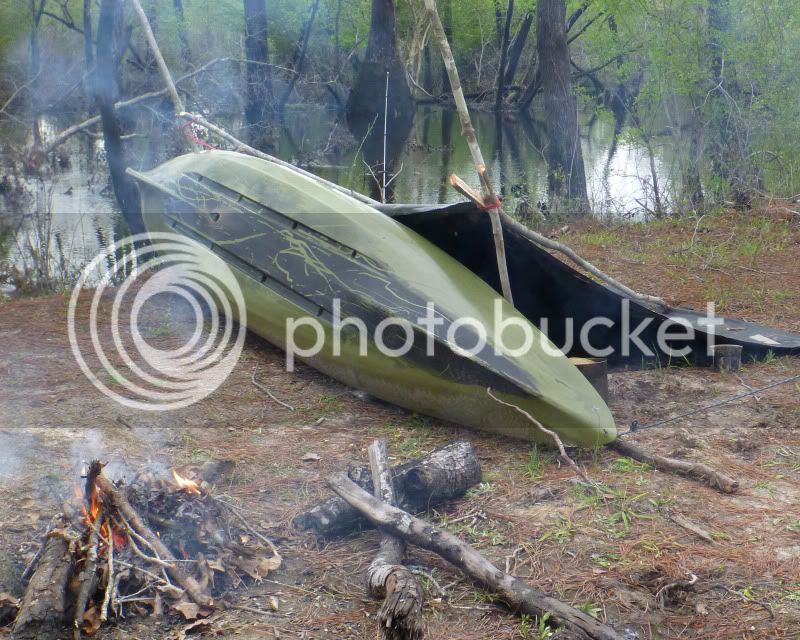 Yoller later.
KAW.