Swallowed my pride and chose spin casting gear and worms for a trip to a part of the lake I've never been to.
Early start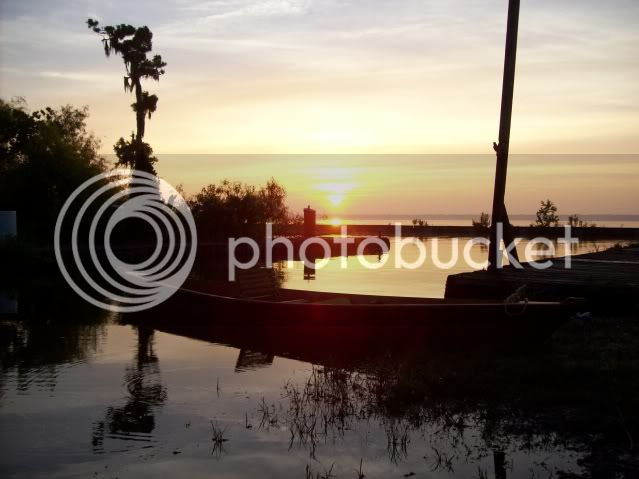 Fished among the cypress trees for the first 45 minutes with no luck. Paddled on down the west shore to an up-scale neighborhood along a man-made canal. It's a half mile of "camps" shoulder to shoulder with the canal passing on the back property line. Dug a canal through deep swamp , threw the dirt up on each side and sold lots for $20,000 to $50,000. We MAKE real estate here in La. :roll:
This is what passes for "roughing it".

Many of those camps had wharves that cost way more than my house.
Went further down the shore until I got to an oilfield canal. Bumped a small jig tipped with worm off the bottom and caught this little fellow.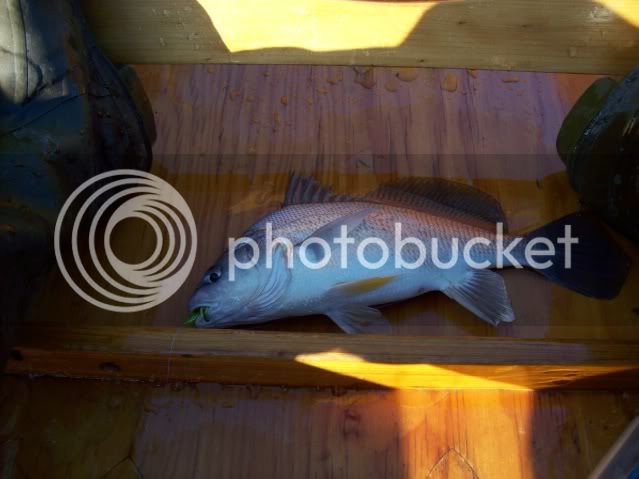 It's a gaspergou , a type of fresh water drum. Threw him back to get bigger. Switched to jigging in the middle of the canal and caught this small catfish.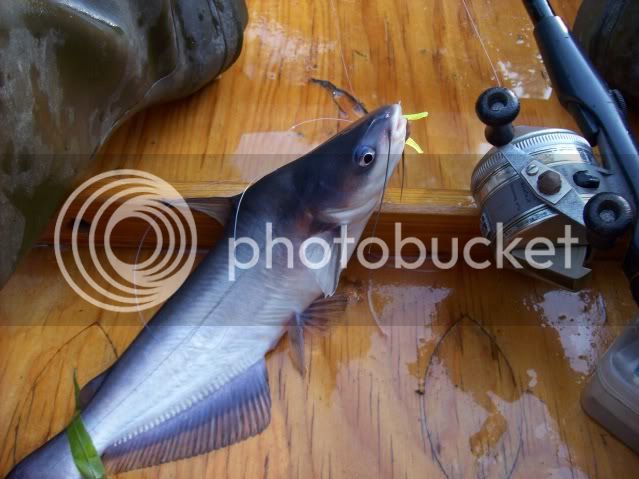 The fishing slowed way down so I did a little exploring. I found this slough and went back in there about 200 yards before grass and debris blocked my way.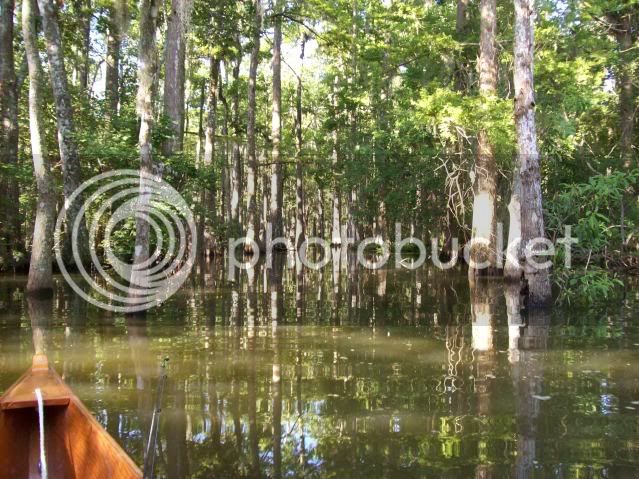 The wind picked up so I figured I'd call it a morning. Started back on the 2 mile paddle as the lake started kicking up.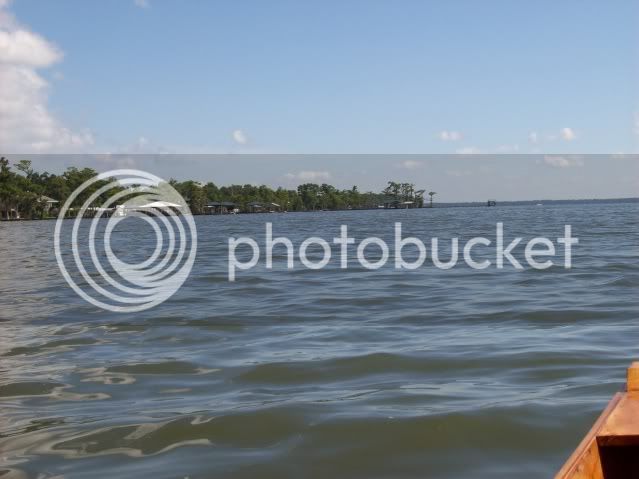 As I came in to the landing, there were a few whitecaps starting to come in. This time next week, Piper and I will be on the opposite side of the lake for a couple of days of goofing off.
Later.
Joey