A couple of items that might interest builders. My shop in Texas is a portable building 12 x 20 so space is at a premium. I originally stored my table saw, planner,etc on shelves and carried them outside to a table.The days of carrying heavy equipment are probably over. Just before my bypass surgery I went to youtube and figured out a way to save space is a tool flip cart. So now my planer and miter saw are taking up the same floor space. The cart has two harbor freight wheels on front and stowable "wheel Barrow" handles.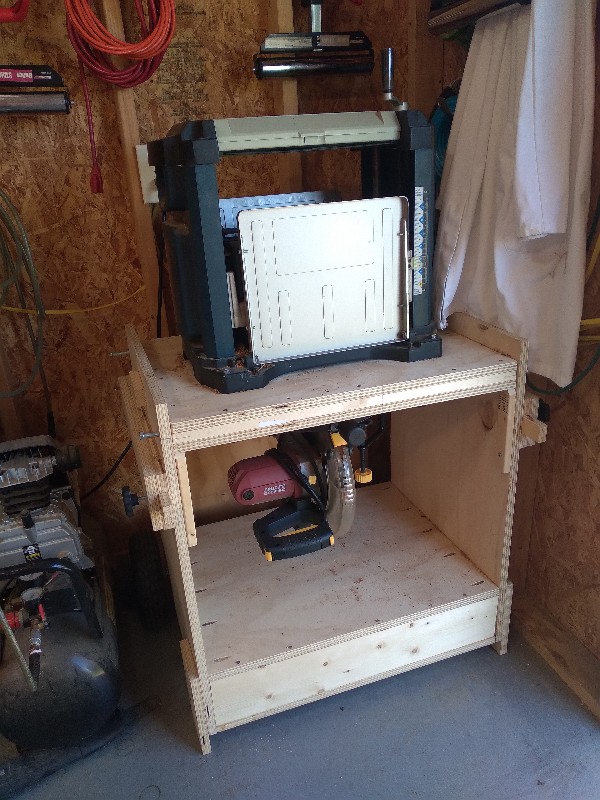 One of my Grandsons has been helping me out in the last 2 days he has ripped 4 rough cedar 2 x 8 x 16'. I now have a bunch of cedar strips 1 ⅞ " x ¼" x 16 feet. he used the skill saw with the rip jig. now they need to be ripped in half on the table saw.
Can't wait to get back to building.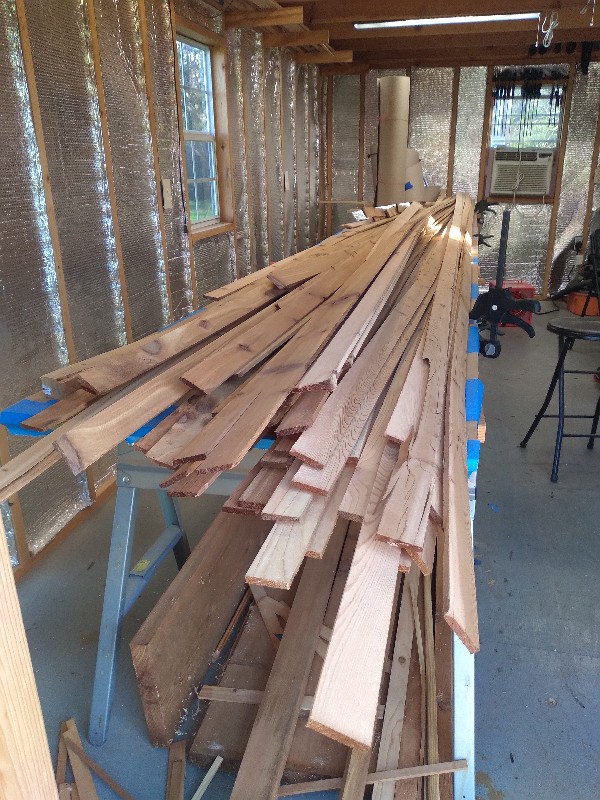 Andy