Just got an email from Jim Dolan (Double Dip on most forums and founder of
Heroes On Water
) saying American Airlines has agreed to help sponsor HOW. This is BIG! These guys, and gals also, really gave their all in preserving our peace and we all owe them a big debt of gratitude. It is such a priviledge to paddle and fish with these very special people.
http://www.kayakanglerssa.org/clubs/HeroesontheWater/tabid/115/Default.aspx
Here's our pre-fish of a potential cooperative site last weekend in Athens, Texas - I called this day the wooden boat curse.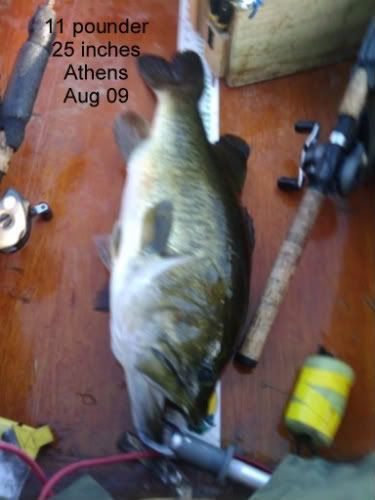 It was a day of monsters and they kept jumping into my boat!
A very good day in the ole wooden Bumble Bee on a private lake in Athens.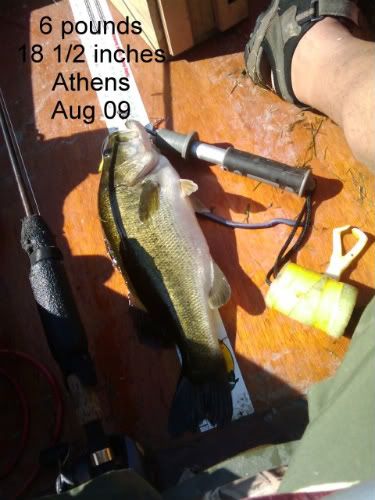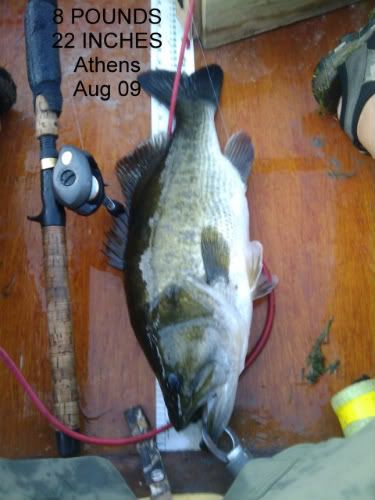 2nd 8 pounder, 22 inches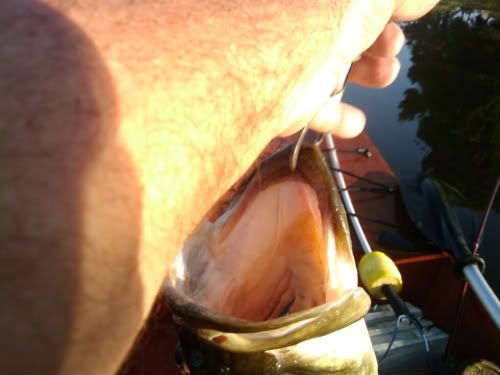 I don't know how many fish i caught today, probably around 20. The smallest was about 3 pounds, bunches of the rest around 5 pounds average.
Totally
AWESOME DAY!
Sorry about the limited pics, I had to use my G1 phone and that scares me out on the water. The lake is about 50+ acres and the owner culls from the bottom. Told us to keep anything under 15 inches. I took 0 fish home :mrgreen: They raise Tilapia in 2 small ponds near by and dump them into the bigger pond every once in a while. This thing probably has a lot of 20 pounders in it. I can't wait to see some of our Gi-reens hang into some of these monsters!
BTW, since I'm new on this board, the Bumble Bee is my "built this year" 16' pirogue.