G'day guys,
Dropped Robin off at the hairdressers in Hervey Bay this morning and seeing as she was going to be there for about 3 hours :shock: decided to do a spot of fishing while I was waiting.
I called in to a local tackle store and bout some soft plastics from the bargain bin
Still trying to learn these bloody things. and headed to the beach. Wind was blowing 20 to 25 knots from the SE and it was pretty choppy out front so I went to a little sheltered beach behind a north facing headland and put in there.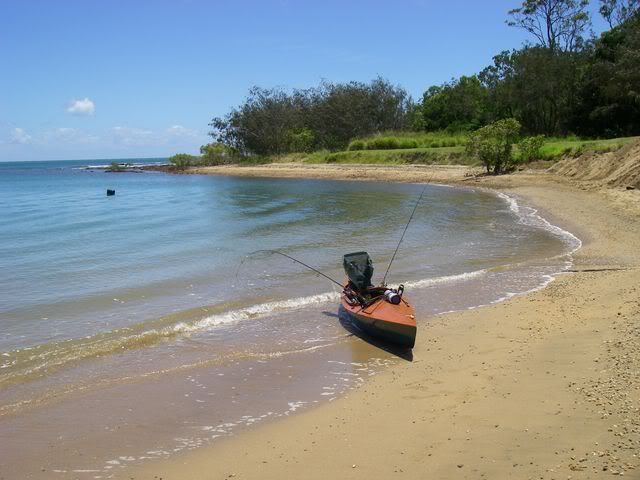 Paddled out round the headland and into the wind and chop throwing hard-bodies all over the place for zip and in desperation, changed the these little rubbery Atomic thingamajigs. First cast - first blood
a little reef cod.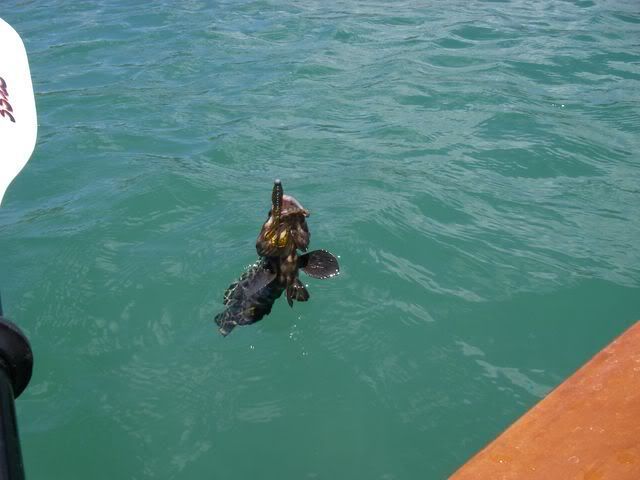 Let him go, grub still looked OK so another cast and moments later, I was on again. :shock:
This was a much better fish and I was fishing way too light, (4lb braid) for these reefy and coral conditions. After about 10 minutes this one came to boat.
A dusky flathead, and at 68cms or 26 3/4 inches, is my PB lizard from a yak.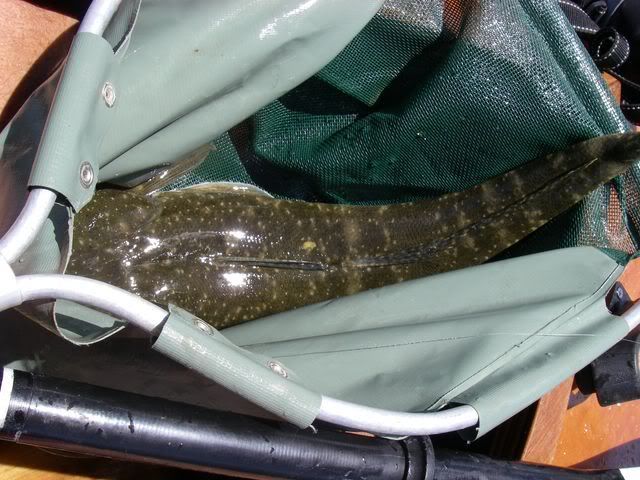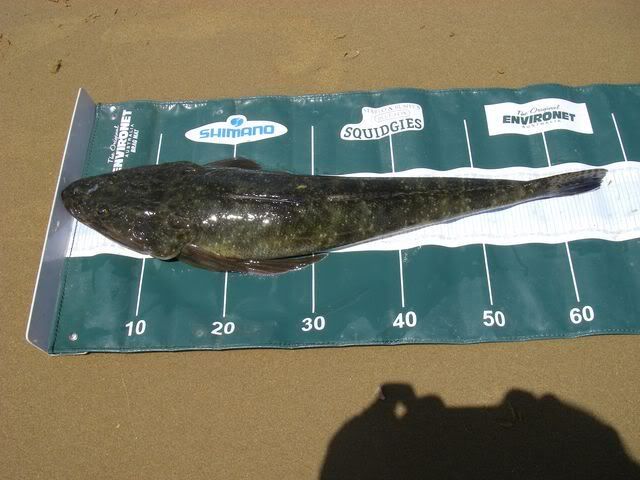 After getting repeatedly smashed on my light gear, I gave the fishing away and went and played in some waves for a while. I had enough fish in the cooler for a couple of very good feeds and plan on re-visiting this little corner often in the future. There are some serious reef fish there, within a few hundred yards of the put in and all the stink boats just go right on past them.
Laker performed flawlessly again and is a great boat to fish from. She is rapidly becoming my boat of choice for these short little trips.
A couple of piccies of the general area - Point Vernon.
The last undevellopped beach side area of Hervey Bay town. Bloody high rises, condos, & resorts are going up everywhere else.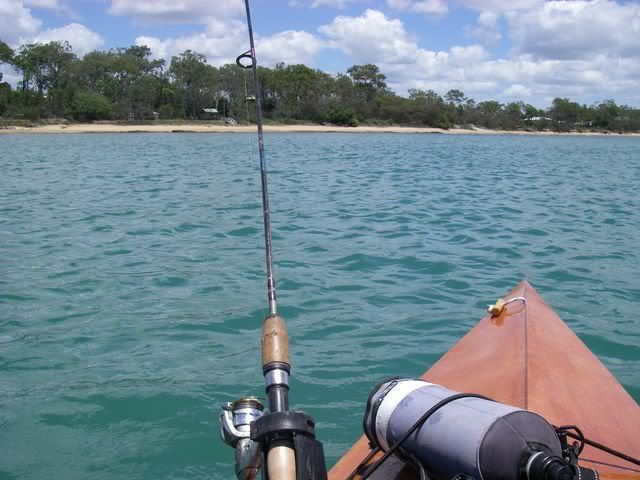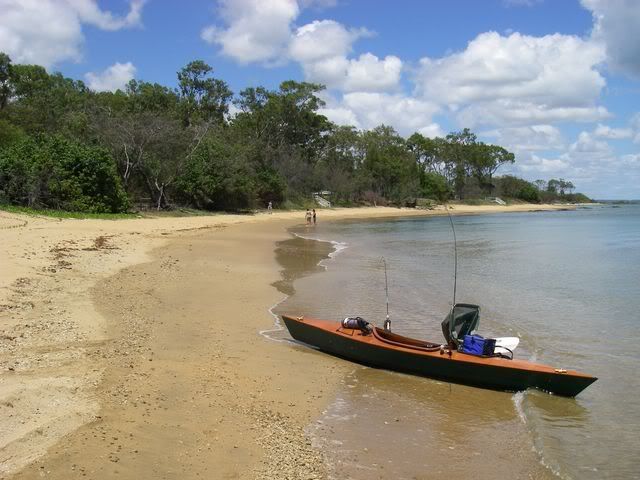 I remember when all of Hervey Bay beach front was like this.

Oh yeah,
Friend Bear, a landscape, just for you.
http://i24.photobucket.com/albums/c32/h ... 40x480.jpg