Seriously debating whether I'll go paddling in Lake Verret in summertime anymore. Another run-in wiih a big gator..... guessing 11 + ft. long. Paddled a couple miles down the shore to Elm Hall Manag. area. I saw a few smaller gators and proceeded to "educate" them about being around people. I sent a few .22 pistol shots across their bows to scare them a bit.
That worked OK for the smaller ones, but not for this big guy. Lately I've been banging the paddle on the cowling, hoping to scare the gators away as I paddle along. As I approached this 11 footer at 20 yards, the banging seemed to arouse his interest. At 15 yards, still not spooking him. Still looking at me with his head turned to my left. Out comes the .22 Ruger and I sent a shot 6" over his head that hit the water 4 feet behind him. No reaction.....none. Next shot was less than a foot in front of his nose. No reaction. Next shot was a foot behind his head. No reaction. The last shot hit a foot in front of him and skipped an inch over his head. Only then did he SLOWLY go under......seemingly unpanicked.
The big guys don't seem intimidated by people in the least. Not good for a kayak paddler sitting at water level.
Well,anyway, here's a pic of the "black water" coming out of the swamps after Hurricane Issac.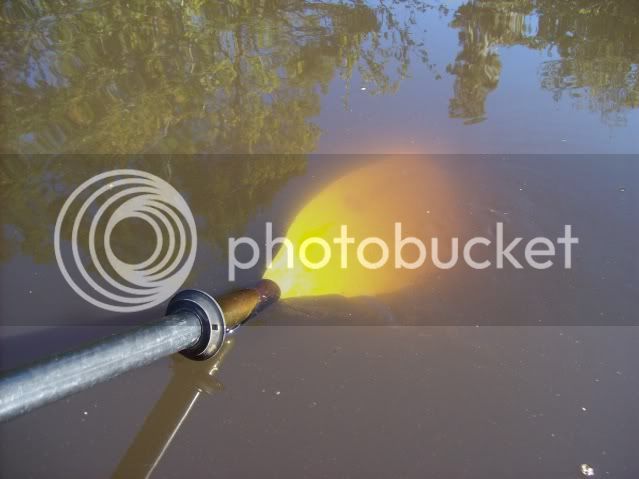 A pic of 6 footer that was taught a lesson for possibly coming too close.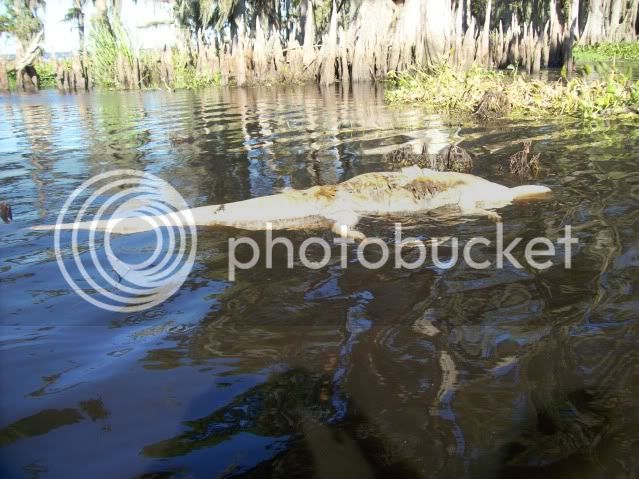 I came across this interesting looking slough on my way back.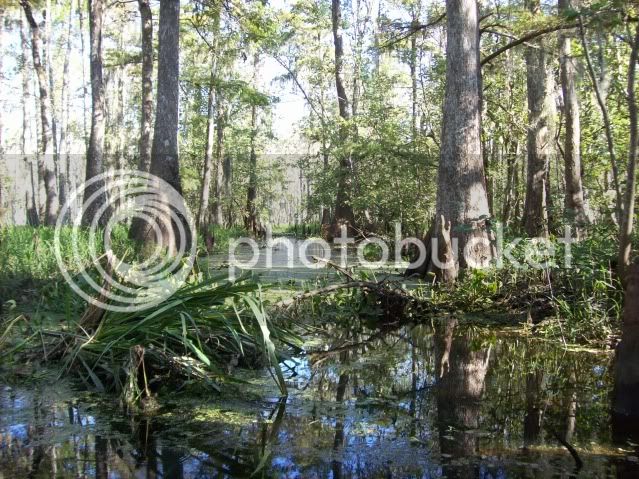 Ordinarily I'd love to follow this thing and see where it leads. The thought about meeting up with a 12 foot ornery gator face to face in those narrow confines had me thinking twice on that idea.
Heading home.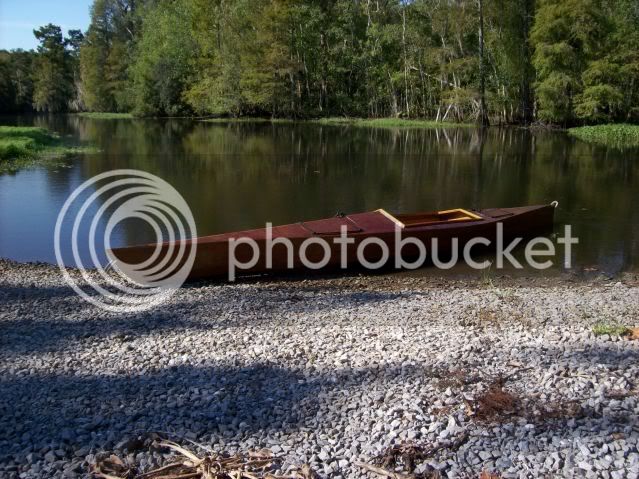 Joey