It's blackberry time in South Louisiana. I've been eyeing this patch to and from work for the last few weeks. Today was the day.
This is what's left after taking out enough for two pies. These will be eaten fresh with a little sugar and maybe a little sugar and evaporated milk.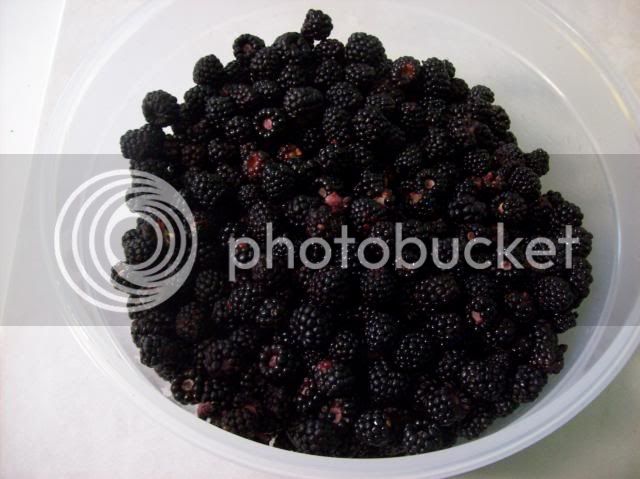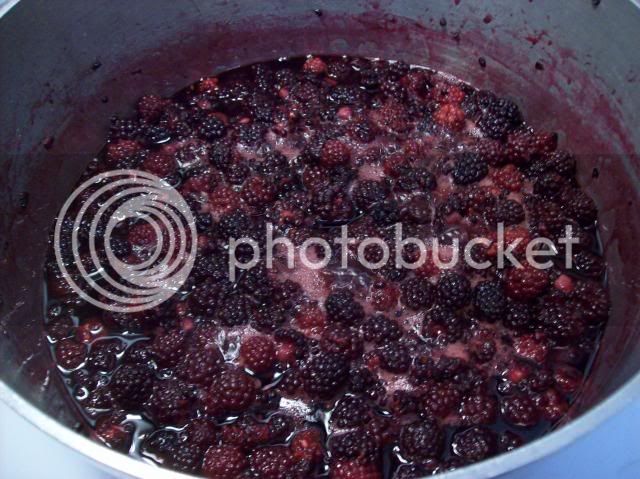 The "recipe" is .... 1. "some" blackberries 2. "some" sugar ( to taste....depends on the berries) and 3. corn starch slurry to thicken. Cook the berries over low/medium heat for about 10-15 minutes. Pour into pie shells and bake in a 400 degree oven for about 15 minutes.
I had a piece after a supper of grilled ribeyes, oven fries and a couple of glasses of wine. Life is good!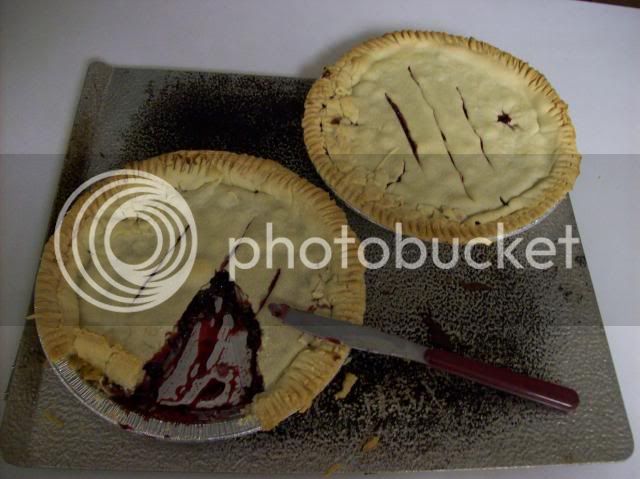 I just noticed that one edge where the slice was removed is a little crooked. Bearridge would never stand for such untidyness. On his behalf, I'll go and straighten that out right away. :mrgreen:
Joey