My Bayou Dorchete pirogue floor is 12' long with 1" of rocker at the bow and 3" at the stern. When It is trimed so the bow stem touches the water the stern stem is submerged about 2". This seems to be the best trim I tried and it paddles well like that.
My problem with that is the seat needs to be 6" to 8" closer to the stern. My gear needs to stay where it is and I don't have room or the desire to add balast. When the seat is moved rearward to where it needs to be the bow stem is 1" to 2" out of the water and the stern has sunk to 3" or 4".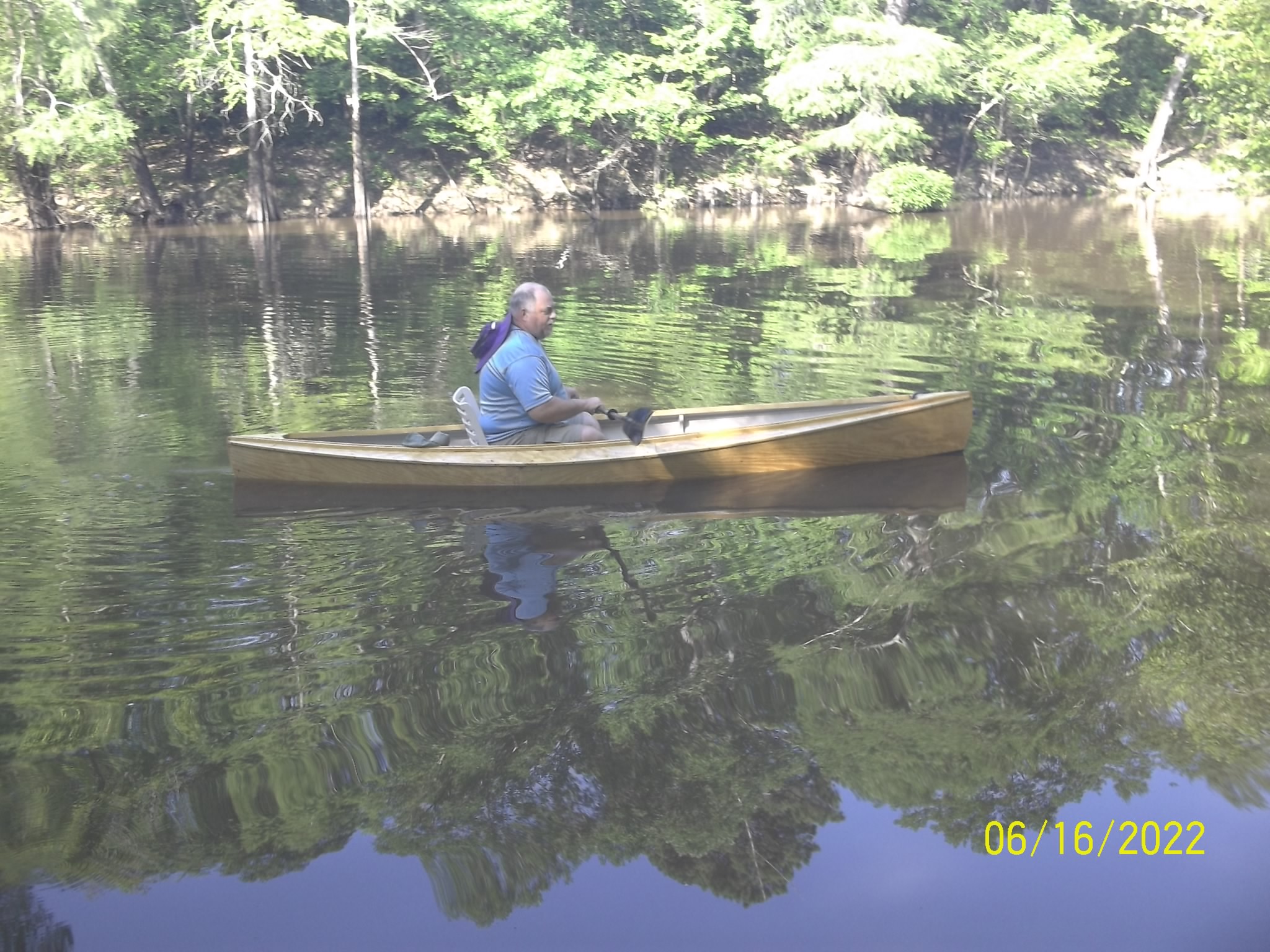 Keeping all other dimensons close as possable would decreasing the stern rocker from 3" to 1" add volume and push the bow down?