Got a string from 3riv's for the kodiak. Put a knock on and shot
a bh into 3/4" ash.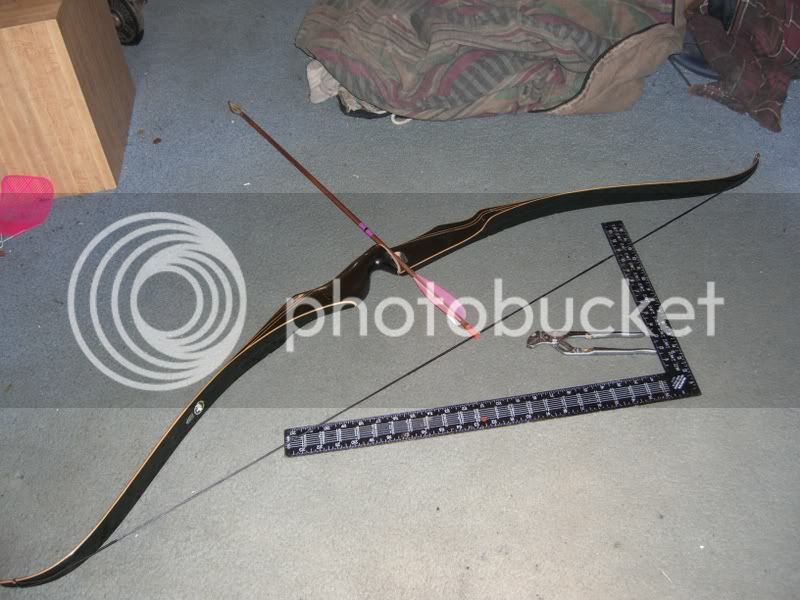 3/4" ash is pretty stought stuff.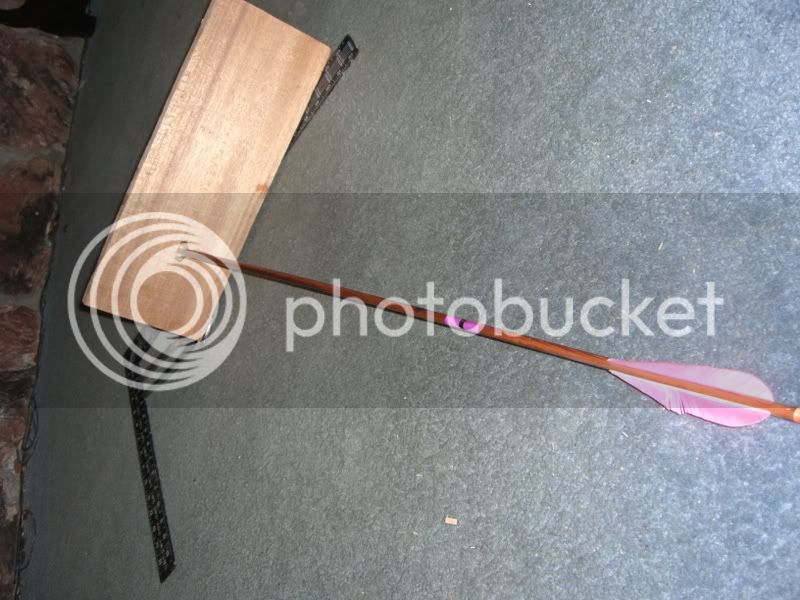 Another veiw. 3/4's wussie draw. Full draw would most likely blow thru.
(but not inside house!)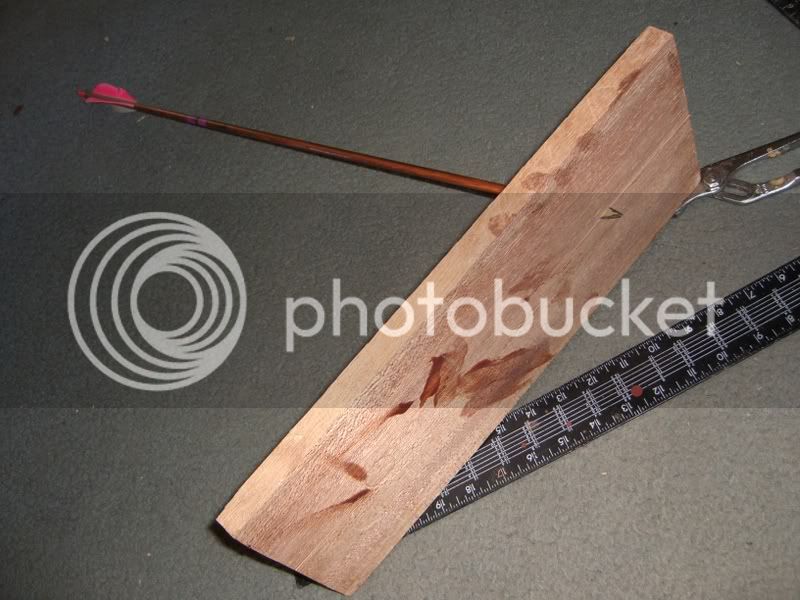 The crack is just a scratch. The investment paid off.