Went out for a few hours this morning on Lake Verret. The temperature was in the 40's warming to 70 at mid-morning- perfect. Put in at the end of a four mile gravel road and was on my way right at daylight. Traveled down Little Grand Bayou for a mile until it opened up into the lake.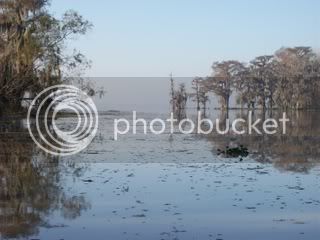 Went out into the lake and headed south along the shore until I came to a another bayou that headed east. Flushed a couple of wood ducks and around the next bend I came upon this family of nutrias.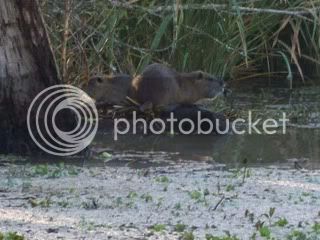 Stayed around trying to get more pictures of them and after about 10 minutes of patience I took this one.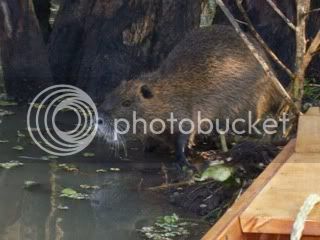 Yes, that's the front of the pirogue on the right of the frame. Did I say it took patience? Here's another close one.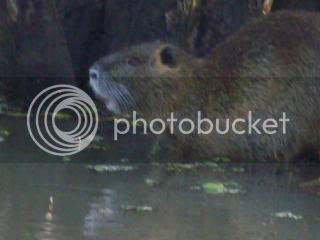 I let the mom and her young ones have some peace and went back out on the lake to have a little snack. Lake Verret doesn't have a lot of land around it so you gotta improvise.
I headed back after my snack and found this little slough.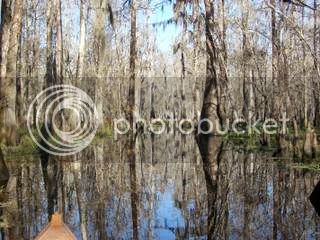 Piper, if you come down we'll have to investigate a few of these.
Guys, I have to tell you, I have been traveling these bayous for 40 plus years but since I built this pirogue and paddled these waters at a slower pace, I have a much greater appreciation of South Louisiana.
Later Joey