Yesterday after work, the weather was cooperating around here except for some wind, I decided to go pick up the crab trap I had set earlier in the week. Got on the water about 3:30pm at dead low tide. Paddled to where I had dropped my trap and low and behold the bounty of the sea, or at least the georgia marsh.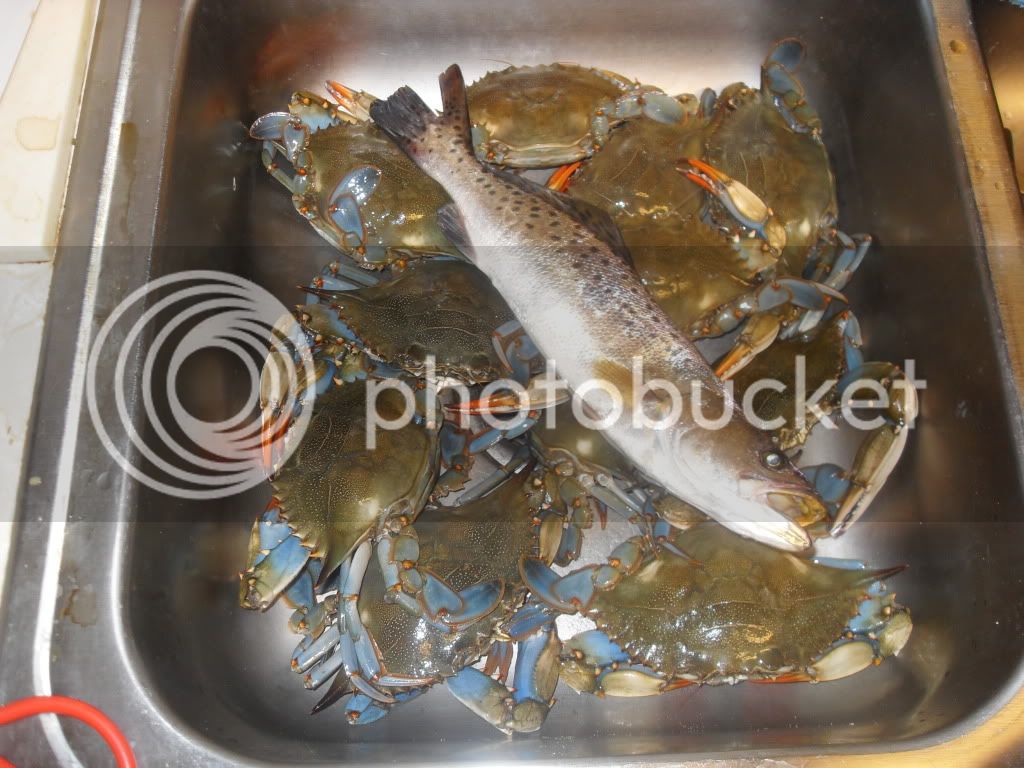 Had 11 crabs in my trap. Spent the rest of the afternoon exploring and fishing and caught the one trout in the picture on a D.O.A. shrimp under a poping cork. Saw several spot tail bass swirling the surface but couldn't coax one into biting.
Here are a couple of pictures of those crabs before they became dinner and getting ready to enjoy.