Our most durable heavy duty construction adhesive, this Ultimate formula is tough, versatile and 100% waterproof. It's paintable and even works underwater.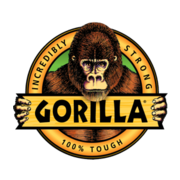 www.gorillatough.com
Advertised as 100% waterproof and works under water. Is this the same as "below the water line" rated?
Some other glues are advertised as "waterproof" but not necessarily rated for use "below the water line".